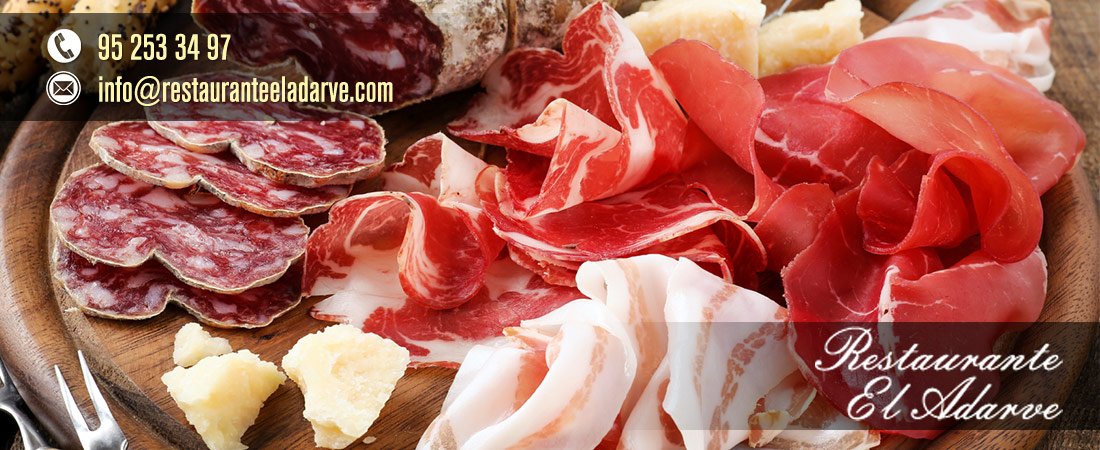 The guarantee of our cusin , is the quality of our products with which we elaborate our plates , first class products are tose that guarantee plates highest demand.
Our cusine, commanded by professionals with long experience in this sector, offers an ample fan of culinary possibilities.
You will be able to enjoy the most traditional kitchen, from Andalusian gazpacho, to the exquisite aubergines with suger cane honey through to our Iberian starters of all types.
And for dessert, dont forget to try our homemade ice creams.
In a village like frigiliana, with a great arab legacy, we couldnt forget their cuisine, ask for the typical Cous-Cous, though if you want to enjoy the best meats, we invite you to try the delicias sucking lamb, Among other thines, or the freshist fish dishes.
In definive, Restaurant the Adarve offers you the best cusine, and the tradicional products and dishes. All Ander the comm ando f authentic profrsionals of the kitchen and catering business. Making your visit to our establishment leave you with the best memories.