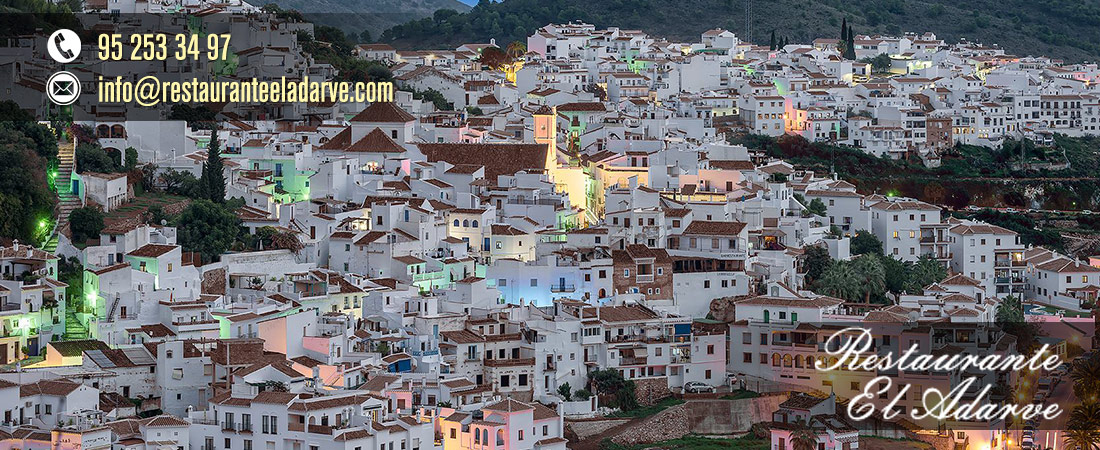 Shadowed by the former Arab Fortress, the village of Frigiliana (2.200 inhabitants) is situated on the southern slopes of the Almijara-Tejeda Mountain range.
Frigiliana enjoys a subtropical Mediterranean microclimate of mild winters and warm summers where it seldom rains.
Its privileged geographical situation lies in also harmony with the natural environment and the urban landscape. Frigiliana (about a 1.000 feet above sea level) represents therefore the perfect setting for enjoying a quality of life unsurpassed in Europe.
The Mudéjar quarter of the Village of Frigiliana contains popular Arabic architectural structures of the purest origin which exist in the Province of Málaga.
It's the town most rewarded for it`s beauty in Axarquía.
In 1961 and 1967, it received respectively the First and the Second Award of Embellishment of the Towns of the County; in 1982 it gained the best reward of all with the First National Prize of Improvement and Embellishment of Towns in Spain. Six years later it obtained the First Prize of Improvement and Embellishment of Andalusian Towns.
For more information visit www.turismofrigiliana.es